Our Mission
Through sports and mentorship, we empower underserved youth throughout WNY to become agents of change.
Buffalo is a city on the rise. Jobs are coming back, the economy is doing well, and our cost of living is reasonable. A renaissance is upon us and the community is embracing these exciting times. BUT Western New York must be cognizant of the opportunity before us and ensure that the children who are growing and developing into young adults here will continue to have the opportunities to be vital contributors to their future.
Sports and mentorship play an integral role in the development of our children. The families and communities where Algonquin Sports for Kids works might be underserved in many ways, but they are mighty, they are strong, and they are fighting for change. By learning valuable lessons on the field and with the guidance of our trained coaching staff, the children coming through our program are learning the skills to be agents of change.
At Algonquin Sports for Kids, it is our mission and our drive to continuously help our players understand their strengths, to reduce the barriers they have for success, and to instill in them a pride in their community and their future. Sports are the vehicle to develop the skills needed, but the future is theirs to mold.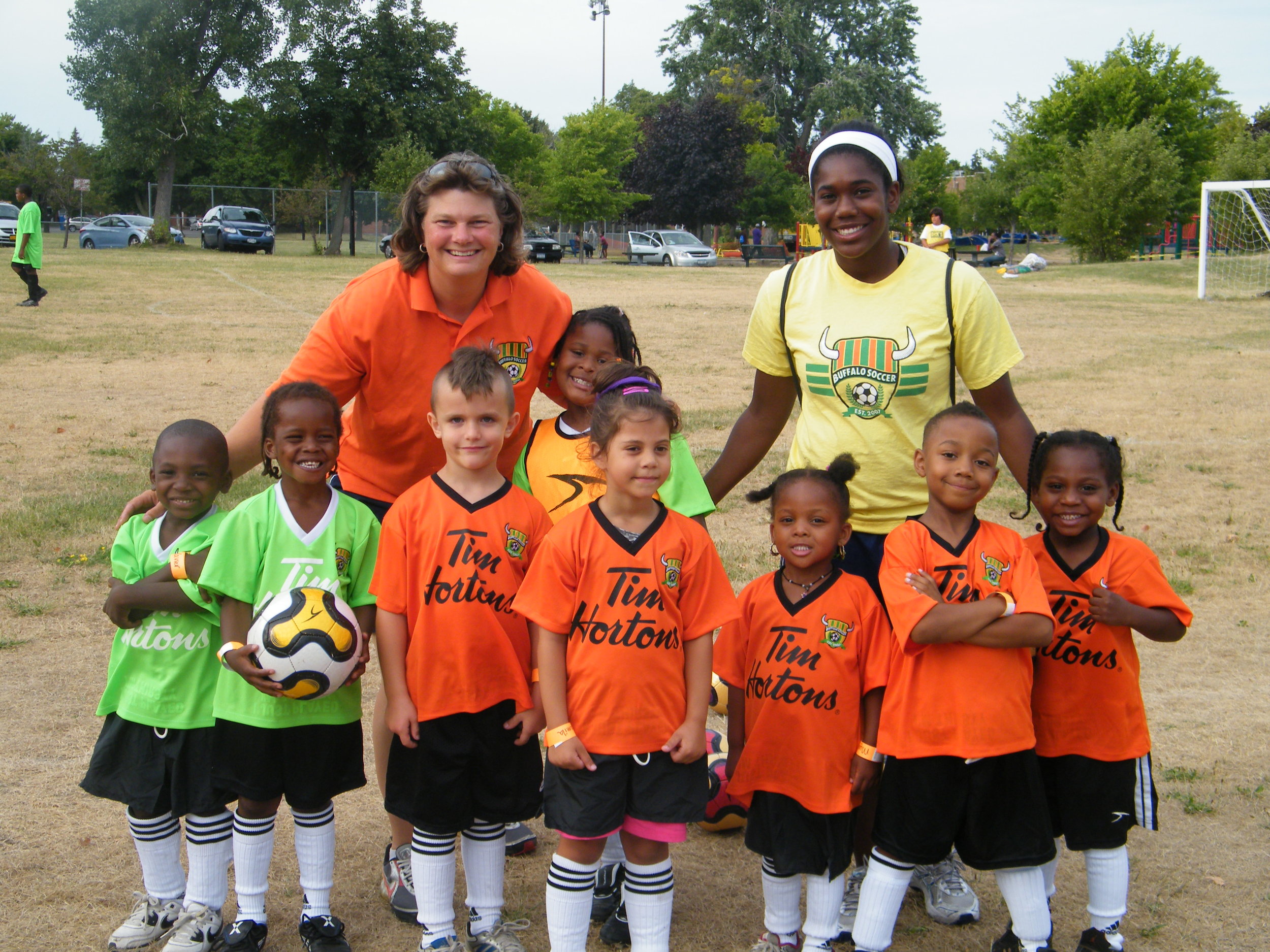 "How many of you can name of someone, other than a family member, who believe in you?" They all started pointing at the coach.

A 20 year coaching veteran, I was surprised and touched that these kids all independently pointed to me!"
— Kristine Eckert, Coach-Mentor